R.W. Mann & Company, Inc.
Airline Industry Analysis and Consulting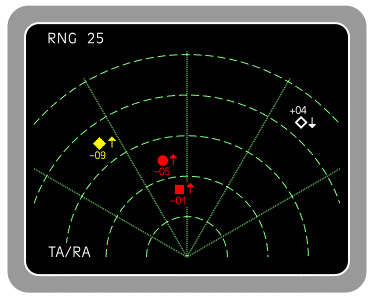 (originally published in 1997, in both "Plane Business" and "Aviation: Latin America and Caribbean")

Conflict Alert:
Small Jets - Windfall, Waterloo, Trojan Horse or All Three?
A new generation of small jets expands the potential for air service and creates strategic opportunities for Major and Regional airlines, worldwide. The combination of jet block speeds and 1000 mile full payload range expands hub-and-spoke feed market catchment area by a factor of ten, over turboprops. Low trip costs at unit costs (per ASM) competitive with aircraft twice as large, facilitate entry into long, thin, feed and point-to-point markets and allow service frequency enhancement in developing markets. With the small jet opportunity however, ("regional jet" is a purposeful misnomer) comes a risk to Major carriers' future growth.
Outside of 300 mile markets, same-day round-trip scheduling with small jets offers stronger market coverage than is possible with turboprops. The business travel market's demonstrated preference for jets over turboprops means small jets offer effective control of this lucrative revenue source, while doing so at competitive operating costs. Small jets create a viable means of entering and competing in numerous, high potential but traditionally "profit-challenged", low volume markets of less than 1000 miles.
Competitive operating costs make the small jet "low-cost producer" on 300 to 1000 mile stage length markets, much of this flying presupposed to be Major airline territory. Small jets thus represent for Regional airlines that operate them a windfall of growth opportunities, with portions of this windfall flowing through to their Major partners as increased feed. With the feed comes the promise of increased traffic, aircraft gauge and frequency on mainline services.
Small jets have become a critical success factor. Those Major carriers that fail to advance with a small jet strategy – whether with Regional partners or internally -- will suffer a competitive Waterloo. By carefully structuring small jet flying, Majors' present and growth market franchises may be preserved, thereby limiting the possibility that small jets represent a Trojan Horse.

Small Jet Breeds
At present, small jets are synonymous with 50-seat, single cabin offerings from Bombardier and Embraer. Both are efficient, uniquely capable aircraft with 1000 mile range at jet speeds, half the size but with lower unit operating costs than the smallest Major carrier-operated jets – the Boeing 737, McDonnell DC-9-10 and Fokker 100. Within three years, the small jet breed will certainly include 30 to 70-seat versions and depending on labor developments, larger variants as well.
Bombardier's "CRJ" was derived from the 1980's Canadair Challenger business jet and certificated to airline design standards in 1993. Early adopters include, foremost, Comair/Delta Connection with deliveries/orders/options for 120 and a commitment to go all jet by the year 2000, as well as Air Canada and European carriers including Lufthansa. A 70-seat version debuts in year 2000, with larger, "clean sheet of paper" designs under consideration.
Embraer's RJ145, certificated this year, is in service with Continental Express and was ordered by AMR Eagle for delivery in 1998, as its initial foray into jets. Embraer has committed to produce a 37-seat version, the RJ135, while a larger version remains tentative.
Differentiating the two are their seating – 2-by-2 for the Bombardier, 1-by-2 for the Embraer, in a longer, narrower fuselage. The RJ145 appears to offer capital cost advantage and initial operating cost advantage (chiefly, lower fuel burn). It's too early to tell which small jet offers a life-cycle cost advantage.

Scope: the 70 Seat Barrier
The practical high end of today's small jet market is 70-seats/75,000 pounds gross weight, to which manufacturers are designing, corresponding to the upper limit of many U.S. Major airlines' pilot contract "Scope" clauses. Scope limits the terms, extent, equipment and marketing of Commuter/Regional airline code-share flying, supporting Major airline partners.
Time will tell if competitive or labor negotiating pressure causes breaks in the 70-seat barrier, upwards towards the 100-seat mainline equipment floor or downwards towards traditional Regional airline equipment size.

Big Game, Crowded Playing Field
Besides Bombardier and Embraer, other manufacturers are closely examining a multi-thousand unit, worldwide, small jet market. The US and European market potential is proving to be significant, initial implementation in Latin America by Rio Sul appears promising, and Asia is equally enticing.
Fairchild-Dornier is set to roll out its 32-seat, jet-powered variant of the Do-328 fast turboprop. AIR (combining the former ATR and British Aerospace) proposes a fresh 100 to 110- seat design, while offering its legacy BAe-146, re-badged as the 100-seat RJ-100 and 90 seat RJ-85. Industry titan Boeing has a family of "New Small Jets" on the drawing board, giving expanded significance to the words "all-Boeing fleet plan", while offering the 100-seat "McBoeing" MD-95 as a place-keeper. This Boeing overhang causes understandable caution on the part of potential manufacturers.
The jets may be small, but they are pricey at $15-$22 million a copy, list price. This places the overall airframe and engine manufacturer market size in the $30 billion range. With upwards of a billion dollars in development expense riding on each manufacturer's launch decision, small jet manufacturing is no less a "Sporty Game" than larger capacity aircraft.

Huge Marketing Opportunity
Small jets allow ironclad market coverage with a sought-after side-benefit. 50 seat jets let an airline offer business travelers high frequency service and more convenient same-day round trip schedules without having to offer more seats in the market, overall, compared to use of existing larger equipment. By trading down equipment size as they increase frequency, carriers produce fewer "by-product" seats (that number not required by business travel demand), which means fewer to be discounted, higher onboard load factors, yields and unit revenue (per-ASM).
Applying airline economics, the opportunity emerges. In markets where present business travel demand is based on limited larger jet schedules and large jet economics, carriers can increase service frequency, stimulate business travel demand, improve unit revenue, reduce costs and mint money operating small jets. Add the further savings that occur when regional airline partners, at across-the-board lower wage scales operate small jets, and carriers mint even more money.
Small jets allow more frequent and convenient same-day roundtrip service options in small markets, short or longer-haul, and produce better economic returns than is possible with existing mainline jets. Small jets' greater potential to lift revenue in longer-haul markets offsets their cost disadvantages versus turboprops, providing equal or greater returns. While the latter results in a turnover in equipment for the Regionals, the former may represent a replacement of mainline jets.

Small Jets: Big Winners
Small jets were initially viewed by many in the industry as a costly, potentially ruinous experiment. At $300,000 per seat (20% more than popular turboprops), they were expensive and of unknown durability in airline service. Little was known of how the marketplace would respond; among original hopes: that business travelers would pay more to fly on a small jet.
The business travel market has responded enthusiastically to small jet service. While it turns out that hope for a pricing premium was unfounded, the market does vote for the small jet when a turboprop or waiting an hour or more for the next "big jet" is the alternative, resulting in revenue shift to the small jets in jointly served markets. Prefer not to see propellers? Airlines are listening: "turboprop avoidance" is a clear factor in the adoption of small jets.
The small jet improves airline market and revenue shares, when deployed to supplement larger jet service, at off-peak hours and at times that are attractive in a local market but which do not correspond to the major airline's hub operations. Hub overflight (sparing travelers a stop or a connection) has been equally successful. Likewise, new market entry with small jets has jump-started demand and traffic in smaller business travel markets featuring a commonality of interests.
Loss of share to regional airlines flying small jets has driven competitors (Majors and their Regional partners alike) to buy and deploy small jets as a competitive response. Regional feed operations are no longer simply an issue of lowest cost, commodity service. Majors now regard small jets as essential to maintaining feed traffic to the larger jet mainline.
The market has spoken: small jets are big winners, and are here to stay. The open issues are:
how much small jets will expand Regionals' market shares?
will small jets expand (through feed) or consume (by replacing) Majors' market shares?
which players and segments in the airline and airframe industries stand to win or lose?